Take Heart, Single Folk...
If DK can figure it out, you can too.....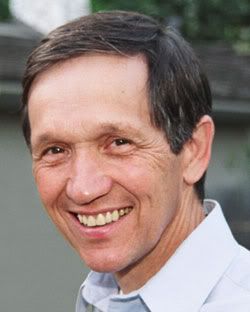 UPI - U.S. Rep. Dennis Kucinich, D-Ohio, whose single status was feted during his 2004 presidential bid, will marry British citizen Elizabeth Harper, a report said. Staff for the Cleveland Democrat, who once was the city's mayor, said only that Harper has red hair, works for a Chicago think tank and is a British citizen, WTAM-AM in Cleveland reported...
During his presidential bid last year in which his single status often was discussed, a Web site ran a contest whose winner won a date with the eligible congressman. Sparks failed to fly, however, and the woman said she really just wanted to meet Kucinich.