Christian Coalition: Gays Should Wear Warning Labels
365 GAY - The leader of a conservative Christian lobby group says that gays should be required to wear warning labels.
"We put warning labels on cigarette packs because we know that smoking takes one to two years off the average life span, yet we 'celebrate' a lifestyle that we know spreads every kind of sexually transmitted disease and takes at least 20 years off the average life span according to the 2005 issue of the revered scientific journal Psychological Reports," said Rev. Bill Banuchi, executive director of the New York Christian Coalition.
The journal regularly publishes articles described by many mainstream psychologists as misleading and faulty. The homosexuality morbidity study was conducted by the conservative anti-gay Family Research Institute.
Hmmmm... I think this was tried already....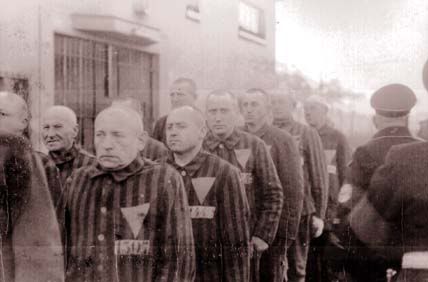 ----
Fun Facts: Poverty and Gays in the Bible
DONNA BRITT, WASHINGTON POST - The Bible mentions poverty more than 2,000 times. The good book refers to homosexuality fewer than a dozen times, often obliquely. Jesus never mentioned homosexuality; same-gender sex didn't even make God's TOP TEN list of no-nos. Adultery and premarital sex, also biblically frowned-upon, abound.